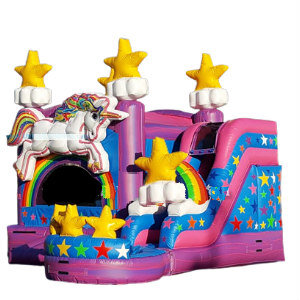 Classic Unicorn Dry Slide
Brighten up any kids face to see a Unicorn and Rainbows . This amazing Bounce House has all the wow factors from the first time you see it .
Classic Unicorn Bounce House with DRY Slide does not use water 19 ft wide x 18 ft deep x 16 ft tall . .